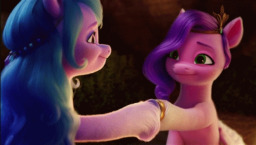 It's Wishie Surprise Morning! Izzy and Pipp have a romantic secret that they're finally ready to share, but only if they can do it their way.
Written for Faera Mossgarden for Jinglemas 2022
Check out the companion song by Luck Rock, with vocals by Koa and Namii and lyrics by me!
Chapters (1)