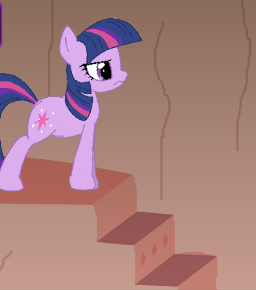 Twilight wakes up late one morning and discovers she's forgotten how to walk. What's a pony to do (besides buck Spike through the door)?
Story is based off Twilight Sparkle Vs. Walking by Donitz. I came up with the idea after I made Twilight backflip down the stairs for the third time~
As for the name, it comes from the idea of Centipede's Dilemma, where thinking too hard about a normally unconscious task makes it nearly impossible to accomplish.
Chapters (1)