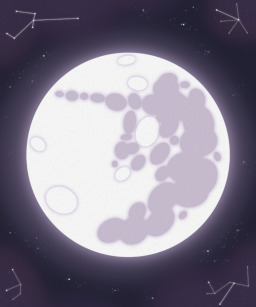 Originally an entry for the Choices: A Species Change Contest.
Tarla Sparklefeather. Griffon, ex-traitor, and an astronomer in Celestia's court. Her job is to observe and measure the stars, and prepare star-maps for all seasons of the year. Despised? Yeah. Loved? Perhaps - well, she hopes to be loved and more.
One night, she witnesses the sky changing. Stars of great importance move across the heavens, shattering great constellations and scrambling navigation. She searches for the answer to this unprecedented event, and finds it in an old, dusty, long-forgotten prophecy.
Nightmare Moon is coming back. And the stars shall aid in her escape.
---
Edited by TheAncientPolitzanian.
Chapters (5)