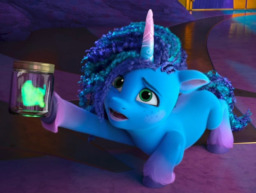 When ponies say they'll do anything to achieve some goal, they rarely mean it. Morals, ethics, common sense, physical limitations, something will stand between them and true, full commitment to fulfilling the task ahead of them.
A mare raised from foalhood by Equestria's last true alicorn is not so limited. Even methods that alicorn hesitates to use are fair game as far as she's concerned.
Misty is about to make her mentor either very proud or very angry. Possibly both.
A belated G5 Halloween tale written when inspiration struck.
Chapters (1)