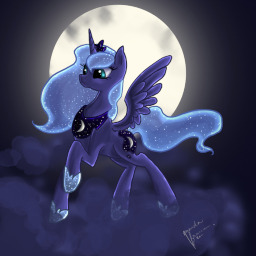 Source
Just over two years after her banishment ended, Luna now rules over her night with Celestia's day. However, the night can become a very boring place, and when you have way too many hours of nothing to do, you tend to make... interesting choices in terms of activities.
Note: This takes place before season 3.
Many thanks to Kitsunehero for editing.
Featured on Equestria Daily.
Chapters (16)