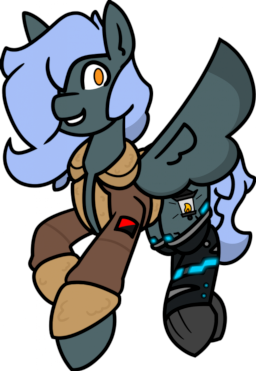 A series of glimpses into the stormy life of Gale Force as they struggle to find their way though a sunless world.
Content warnings for: depression, self harm, attempted suicide.
This story is set in the world of Captain Hoers' webcomic The Sunjackers (Which I recommend you all read). It was written by me and a friend, Lovecraftian Hitchhiker, over the course of several months as we laid out the personality and backstory of a character I intended to use in a tabletop campaign in a series of vignettes and short stories.
Chapters (14)