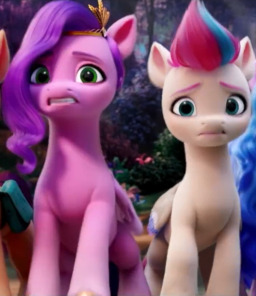 One morning in Pipp's salon, Mane Melody, a body was discovered. Thank goodness for Zipp and her detective skills. She has decided it's up to her to find out the culprit.
This will be the darkest mystery she ever dealt with but...
She's not gonna give up!
The story from start to end, has been prewritten and split into chapters before being published. Minor changes will happen to later chapters before they are published, however.
Chapters (7)