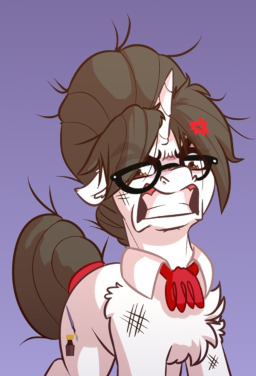 Raven Inkwell speaks out her concerns about Discord getting away Scott free for starting the Legion of Doom (L.O.D.) and should be punished for his crimes.
Fluttershy speaks out her beliefs that Discord should be forgiven for he made up for his mistake of forming The L.O.D.
Raven doesn't believe that Discord deserves to be forgiven and she aims to prove it.
Fluttershy stands in her way to defend her friend.
It's Raven vs Fluttershy in a heated debate that will determine Discord's fate.
Artwork by: witchtaunter
---
Note: It's hard to see at first glance but know that the cover art of Raven is showing that she is extremely angry. Just do a close up on the pic and you can see her eyebrows scowling.
Chapters (2)