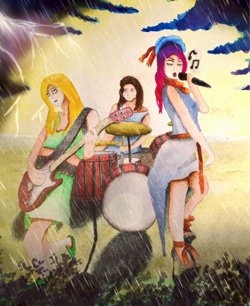 This story is a sequel to Pinkie Pie goes to Hogwarts
---
More adventures and fun when Pinkie starts her second year at Hogwarts. Will there be new friends? Fresh parties? Yummy food? Obviously!
Will there be bad stuff as well? Nothing that a lil' bit of old fashioned friendship can't fix!
So come along and dive back into this wacky world filled with weird secretive rooms, the odd cranky potions professor and who knows what else!
It's gonna be a hoot!
Chapters (3)