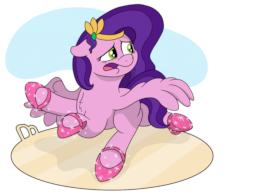 Source
Pipp buys some dancing shoes from an antique shop for a new video she's planning on showing to her Pippsqueaks. But when she tries them on, they give her "a bit" of a problem. A problem she can't seem to get rid off.
---
Story commissioned by GrimWolf
Cover art is by DoodleDonutArt on DeviantArt; link to artwork with additional details
here.
Chapters (9)