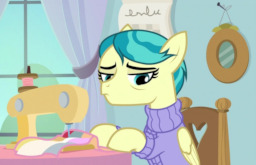 Source
Scootaloo arrives home one day, breathless and asking Auntie Lofty to do a presentation for Family Appreciation Day. Unfortunately, Scootaloo only wants the one part of Lofty's life she's not that eager to share.
---
An interpretation of Lofty's past featuring a popular sport.
Takes place just before and during "Family Appreciation Day".
Written for Bicyclette's Lofty and Holiday Contest.
Chapters (3)