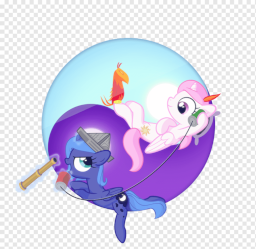 This story is a sequel to A Legend Returns
---
William is a normal human that tries his best to be happy. Although his father was arrested 5 years ago for trying to steal very expensive equipment from the lab he was working, and his mother got to work immediately to maintain him and his sister Melissa, but he always tries his best to be a good person.
One day, he stumbles in the park with something impossible: two little ponies with wings, horns, and the ability to speak. He tries to help them, and in the way, he might discover the real reason of why his father is at prison.
This story is a PREQUEL of https://www.fimfiction.net/story/516698/a-legend-returns not a sequel.
You don't need to read it before you read this one, although I recommend you to do it when you finish this one.
Chapters (26)