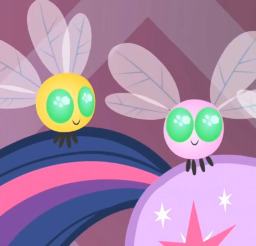 Source
Twilight tries to invent birth control for parasprites.
---
Prereaders: Raugos.
(The prereading queue got unusually confused for this one, so if I'm leaving someone out, please just drop me a note with information that lets me find your preread feedback, thanks.)
Image credit: I cropped a portion of https://derpibooru.org/images/1874063, which is itself a crop of a screencap.
Chapters (1)