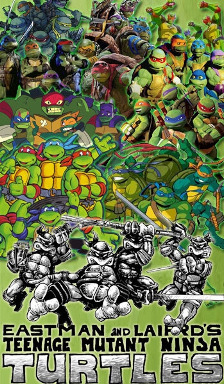 Source
This story is a sequel to Equestria Ninja Girls Bugged Out
---
The Turtles, Rainbooms and all of their friends are in for an adventure like no other.
From another world, a new friend by the name of Roland, came to seek help. For in his world, he is their brother, and their Shredder survived the attack. And in his lust for conquest, the Turtles, Rainbooms and all of their friends from their world had perished or fell in battle.
Now it's a race against time to find the artifacts that can be accessed to the single source of all Reality, and Shredder is after it.
Not only do they need the help of their friends and allies, but other Turtles from different worlds. This...is the fight...across the Shell-Verse.
***Shine Boy and Team Shine characters belong to WarriorofFaith18, used with permission
*** Based on Fiction by Wildcard25
***Disclaimer: I do not own Equestria Girls, Teenage Mutant Ninja Turtles (2012), or any of the other characters.
***Special shoutout to Wildcard25, Darth Wrex, Mister V, WarriorofFaith18, Jebens1 and AmethystMajesty25 for giving me the opportunity to write this Fanfic.
Chapters (8)