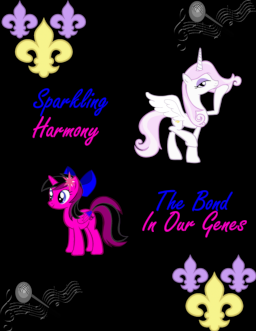 This story is a sequel to My Little Pony: Sparkling Harmony: Future Incursion
---
A revelation from the future has thrown Sparkler for a loop. Fleur De Lis, An Alicorn like her that had hidden her wings until Sparky's and Misty's trial, is allegedly her biological sister. This has raised questions in her mind.
WHY did Fleur never say anything?
Was Fleur adopted?
Was Sparkler herself Adopted?
What do her parents know?
One way or another, She's going to get answers.
At least this time she doesn't have to feel bad about springing surprises when a letter would've been too slow.
If this story gets 25 likes I'll add to Sparkling Storytime.
Chapters (3)