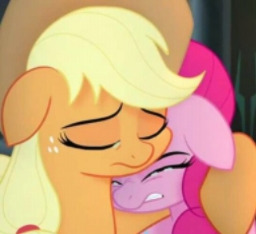 Source
Finding out she and Applejack might be related was the worst day of Pinkie Pie's life.
---
What is it with these contests?

Dear ApplePie contest judges: You said you wanted an ApplePie story? Maybe even an authentic one? There's this MLP:FiM episode called "Pinkie Apple Pie."




Depending on how you look at it, maybe the episode is a little bit tragic...or maybe a whole lot.
Chapters (1)