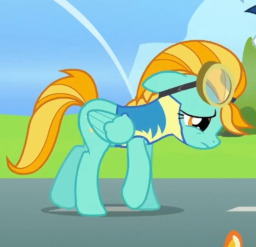 This story is a sequel to Obsession
---
The fires of ambition burn brightly, but sometimes, when they are too strong, they burn their user.
This was something Lightning Dust knew all too well, as her own ambition and recklessness had left her burnt beyond belief. As she gathered her things to leave the Wonderbolt's Academy, a maelstrom of emotions ran through her mind, furiously trying to justify her actions to herself.
But unfortunately, as she saw that picture again, all of that went out the window.
(Warning: Suicide/Self-Harm tag used for one reference inside the fic. Also, strong headcanon/AU vibes.)
Chapters (1)