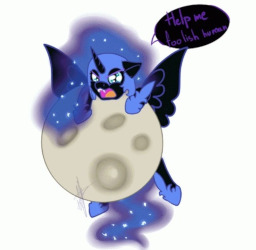 This story is a sequel to The Voices Inside My Head
---
Nightmare Moon has. . . adjusted, to her "roommates". But that doesn't mean they're still aren't as annoying as ever.
But that's a matter for a different time.
Right now, she had a country to run. Too bad she can't run it alone, if the voices inside her head has anything to say about it.
---
Featured 4/15/22
Chapters (3)