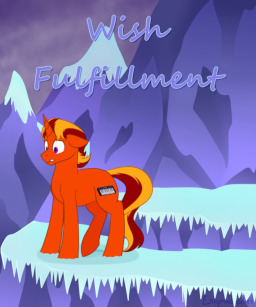 Source
Raleigh Leanne "Rally" Woods saw an advertisement for a spellcaster listed on her favorite fanfiction website, under the name of one Lord Zulu. Naturally, she decided to have a little fun and mess with him, calling him up and asking to be turned into a pony in Equestria, knowing full well that there was no risk of anything happening to her. Or so she thought until her wish was fulfilled, in the way she asked for but not the way she wanted.
---
There is a mature version of the story that you can read. Bear in mind, it contains more mature and graphic details and scenes, so reader discretion is advised. You can read it here if you would like.
Cover art by Mayhem Moth. You can find her work here.
Chapters (19)