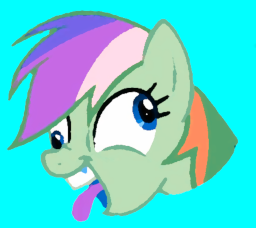 Art thieves? In Equestria? It's more likely than you'd think!
Once again, notorious big brain mare Rainbow Q. Dash has gotten herself into a mighty pickle, and it's up to her friends to help her unpickle herself!
You hear that? She's Pickle Rainbow!
(She's not actually Pickle Rainbow, no one says that, I don't know why I put that there.)
---
"...as a cry of anguish at the continuing failure of the world to see this lunacy* for what it is, more power to its elbow." - Loganberry, Louder Yay
Audiobook by The Mystery Fluttershy Fan!
Chapters (1)