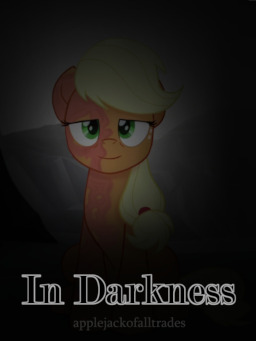 After a gruesome accident, Spitfire is left alone and blind. The severe nature of her injury lands her in the hospital, despite her wishes. All she wants is to leave the institution and go back to do her part in the war, but a new roommate with a grave injury of her own forces her to learn that, despite her recovering eyesight, there's more to a pony than what she can see.
---
Written for Bicyclette's Crackship Contest, started as an entry for the Quills and Sofas Speedwriting Crackship Contest as well (and then like decupled in length into the current story.
Cover art: Yet another screenshot edit made by yours truly :P
Death and violence tags mostly for the very beginning of the story and some themes discussed throughout.
Chapters (8)