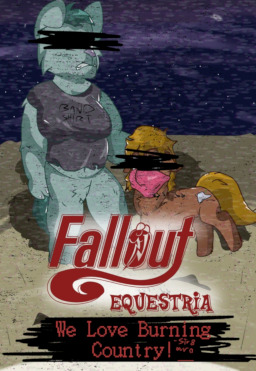 The Equestrian Deep South is a wondrous place, filled with teeming natural wildlife (CHUPACABRA GOT MY SISTER LAST WEEK THE BASTARD), beautiful sunsets (CLOUDS CLOUDS AND MORE CLOUDS), and the kindest, most caring (WILL SOMEBODY PLEASE JUST GIVE ME BACK MY DAMN CANTEEN) folk you'll ever meet. Visit our lush lakes (DRIED OUT) and arid plateaus (ACTUALLY THAT'S ACCURATE) with your family for the visit of the lifetime!
The South is Paradise. (BURNING COUNTRY) And it's the greatest place you'll ever live.
-Official Ministry of Morale Tourism Billboard. Vandalisms included.
Chapters (4)