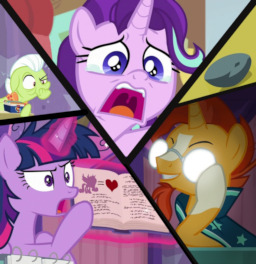 "I'm not sure you wanna take that job, Spike. The score-keepin' can get a mite intense."
"Yeah. Starlight used to do it, but now... Well, I can't even say the word "trivia" around her."
-Applejack and Sunburst, A Trivial Pursuit
Starlight tells the harrowing story of her experience score keeping at Trivia Trot.
Chapters (1)