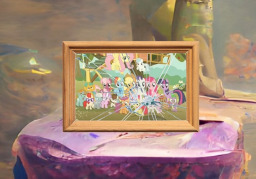 The Cutie Mark Crusaders are a team. Even now that they're adults, their friendship has never wavered.
So when something arises to threaten that friendship, Sweetie Belle will do everything in her power to protect it. No matter what.
---
Written as a Christmas gift for Wish, who has been trying to force me to write Sweetie Belle for years.
Chapters (1)