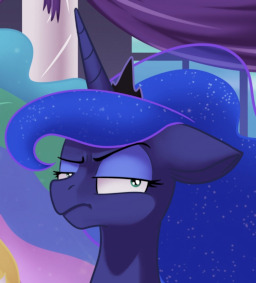 Source
When a charity organization asked Luna to speak at a dinner, she agreed without a second thought, and refused all help writing her speech.
Now the speech is tomorrow, and she has bupkis.
Oops.
---
Written for the Bean's Writing Group prompt "Frustration".
---
Featured from 11/08 - 11/10/21, peaking at the number 3 spot. Thanks, everypony.
Chapters (1)