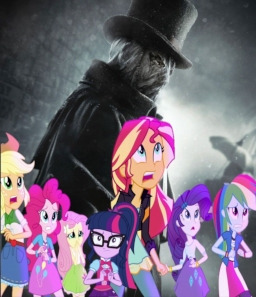 For twenty years, after the Rainbooms defeated the threats caused by Equestrian Magic, Canterlot City enjoyed a certain period of peace ... until the Autumn of Terror.
In 2041, a series of ghoulish and mysterious murders spread panic in Canterlot City.
The city's brothels are warm and safe compared to its streets... where women are mutilated and grotesque corpses left in plain sight...
Twilight Sparkle seeks out the elusive killer, to end the terror of...
JACK THE RIPPER!!!
---
(Based on the DLC of the video game "Assassin's Creed: Syndicate" with the same name)
Chapters (1)