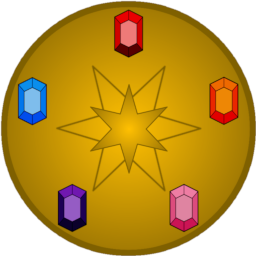 ...and lo, Harmony spread Her Light across the world, and unto us, Her children, so that we should know Her virtues and live in happiness, and may Her Age persevere forevermore...
The Age of Harmony refuses to die. Flurry Heart seeks to kill it.
---
Heavily inspired by the vibes of Dark Souls.
An entry into FoME's Imposing Sovereigns III contest, with the unusual interpretation of Flurry Heart vs. Perseverance. Hopefully that counts.
Thanks to ScatteredStarlight413, MockingBirb, Roxylalolcat, and Gelatino for various levels of pre-reading and editing.
Cover art courtesy of Roxylalolcat.
(Uh... top of the Mature Off Feature Box and 3rd Place Mature On Feature Box day of posting? Wow. Was not expecting that... Is this the place where I bring that up? People do that, right?)
Chapters (10)