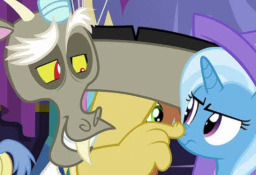 Update! The comedy tag was removed as it got a bit too dark
After a bet with the Great and Powerful Discord the trashed and Useless Trixie Stinky must face the consequences of the bet that she had done with Discord.
She always was, always is and will always be known as Stinky and there is nothing she can do to change that!
Chapters (3)