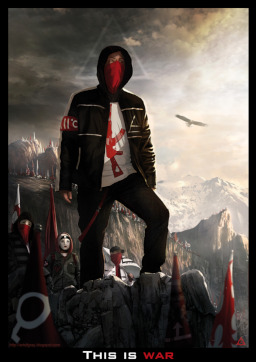 Mankind has destroyed the Earth, the age of Reason once a time of peace, had ended in tragedy and the human race only remain in a scattered colony on Mars, in their exodus their children remember the world that had once been and are taught a terrible lesson of man, why men should have progressed not regressed. And sadly with this war had consumed the human race and obliterated them all to this, science and technology and philosophy was all that was left to propel mankind forwards.
The human race now must stride forwards into space, and hopefully towards a future, but with this future comes great challenges some of which will decide if man is ready to face the great unknown. As man separates it becomes to realize the dangers of what the future may bring. But amidst this another threat arrives not from this new frontier but from its past.
Amidst this chaos... can man find peace with itself before it finds peace with others? Or is history truly damned to repeat itself and plunge mankind into eternal chaos and misery?
This is a rather long story, and also ponies don't show up until around the second or third chapter so keep that in mind.
Also Cover Art is from:
jamga on DeviantArt
His art is awesome!
Chapters (1)