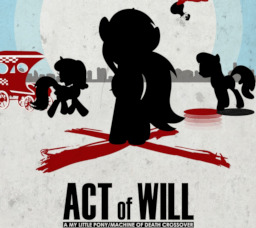 A mysterious machine appears in Ponyville. At first, it's a curiosity. After its purpose is discovered, however, it quickly becomes a menace and Twilight must figure out a way to destroy it before peaceful Ponyville is torn apart at the seams.
A crossover with Machine of Death intended for readers unfamiliar with the novel.
Published on EQD September 15, 2012. Cover art rendered by Alexstrazsa.
Chapters (1)