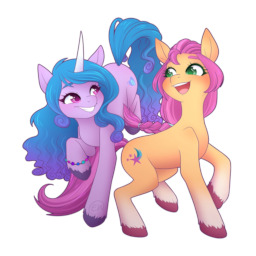 It's been a rough two weeks for Sunny Starscout. She expected her Bridlewood vacation to be simple- relax with Izzy, see the town, and have fun.
Izzy has other ideas. Namely going on an adventure. Cause adventures are fun and Sunny likes those a lot, even if she says otherwise. And if Izzy has a few ideas on what to say to her best friend after the adventure? Even better.
Cause Bridlewood has ruins that Sunny would just love to visit.
Chapters (1)