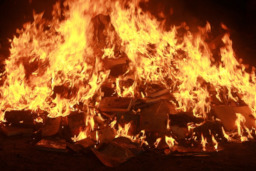 Running a library is a lot of work, especially when you're doing it all by yourself. But the Bearers are out of town, a little dragon wasn't allowed to participate in the mission, it's the sort of autumn day where all of Ponyville wants to curl up with a book -- and just to make things worse, Twilight was running a Print Your Own Story event. Add in the boxes upon boxes of fresh Release Day hardcovers, and Spike just has too much to do.
So why not let the patrons do it themselves? What's the hazard in allowing ponies to check out (and print) their own books with no supervision whatsoever? The library has rules. Surely you can't get a card unless you understand that.
Spike thinks ponies understand rules.
It's a mistake he's only going to make once.
(Now with author Patreon and Ko-Fi pages.)
Chapters (1)