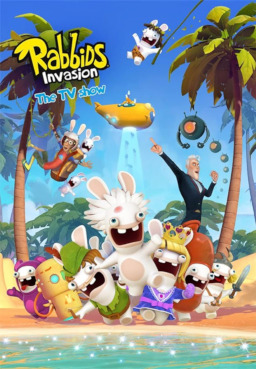 After Mad Rabbid discovers the Submarine underground, he and the Rabbids decide to go for a wacky/quirky adventure around the Global to search for the Pretzel Island while getting the rest of the Rabbids, until a Portal opens. Thus, the Rabbids enters a different world, where instead of Humans from Earth, they've entered a world with Ponies and other species in Equestria.
As the Main 6 were having their daily basis along with other ponies, a group of Rabbids decides to go haywire around Ponyvile. Will Twilight understands the Rabbids' stupidity and their origins, will Fluttershy calm the Rabbids down to be tameable, will Applejack stop them from grabbing her apples? Who knows what the Rabbids can do with their ravingness.
A crossover between MLP: FiM and Ubisoft's Rabbids.
Takes place at the end of Season 3 and during the events of Season 4 of Rabbids Invasion, and takes place at the end of MLP Season 8.
MLP is owned by Hasbro
Rabbids is owned by Ubisoft
Chapters (4)