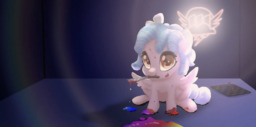 Source
In the Rainbow Factory there lives a foal. But she is not like the rest of the weaklings; she is not a failure.
---
Ever wondered how the Rainbow Factory would be different if Cozy Glow had made it there? I know I have.
Rated T for some mild descriptions of violence.
---
Winner of the Second Cozy Glow Contest
Chapters (1)