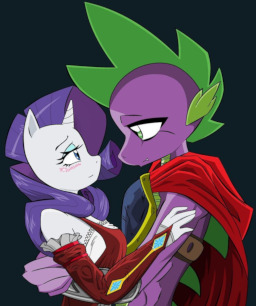 Rarity, highly successful owner of her own fashion line, stumbles upon some problems designing the newest sets of evening garments for the next Grand Galloping Gala. Will her husband Spike be able to help her overcome her tribulations?
Title Picture cropped from an image by Amostheartman.
This story has a continuation which is also most definitely NSFW and rated mature - it's mostly just Rarity and Spike joyfully consummating their marriage.
Chapters (1)