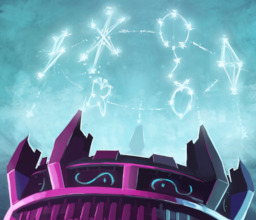 Source
Equestria: A prosperous and beautiful kingdom. Ruled by four strong, wise and reliable rulers. Also the most knowledgeable kingdom on Equus. Nothing remains undocumented or under lock and key. Or is that not the case?
---
A mysterious book called "The Alicorn Book" that a mare receives one day in a new shipment for her library. Leaves her with many questions. Where did it come from? Why has she never heard of it before? And was it really true what it said?
---
On a quest to seek answers, she get's an insight on alicorns, she never thought possible.
- Hope you enjoy. I don´t know when I will make new chapters. But i enventually will! I do my best to get this finished asap :)
- Criticism, suggestions or improvements are also welcome.
- English is not my native language. Therefore please pardon any mistakes in speach:)
Chapters (4)