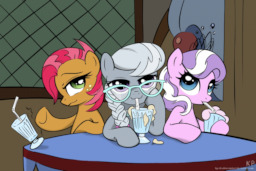 Source
It's Friday night, and yet another weekend is ahead of every foal in Ponyville. One of those foals, an earth pony by the name of Babs Seed, is invited to hang out with two mischievous fillies.
Special thanks to Queeni3 for sharing the story idea with me.
Cover art source here!
Chapters (3)