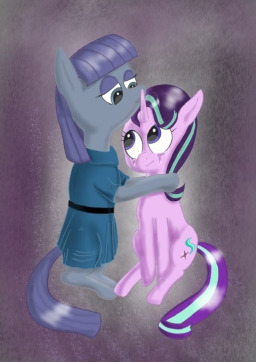 This story is a sequel to I miss you. Five ever.
---
Trixie left Starlight after years of marriage. Maud is still recovering from the death of Mud Briar. Maud helps Starlight go through her stages of grief like she was helped. But Maud's support becomes something more. Is Starlight ready for it? Is she?
Written for the Starlight / Maud/ Trixie Shipping Contest !
Chapters (7)