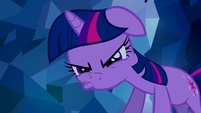 This story is a sequel to Twilight Sparkle, You're Being Ridiculous!
---
Featured December 2-3, 2021.
After being betrayed by everypony around her, Twilight Sparkle plans to become a warlord in the desert wastelands!
Will she rise above her disgrace to become the most powerful and evil warlord ever?
Spoiler alert: no. But it will be fun to watch her try.
---
An AU of A Canterlot Wedding, where Chrysalis didn't banish Twilight to the caves.
Chapters (2)