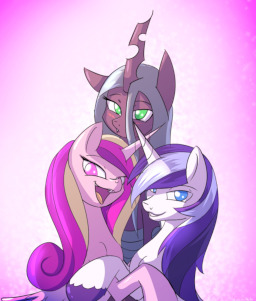 Source
Chrysalis has Princess Cadance and Prince Shining Armor cornered. This is her moment, to take the Crystal Empire! However, before she does, the two rulers have only one request.
A date with the Queen.
She can't say no to a pony's final request can she? Besides, it's just one date. One date, and that's it.
Right?
This is a commission. If you'd like your own commission, feel free to PM me, or support me on patreon.
Updates monthly.
Chapters (12)