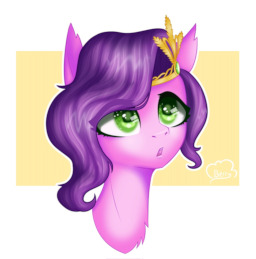 Source
This story is a sequel to The Dreamer and Me
---
Princess Pipp Petals lives in a castle on a mountain on top of the world. She has everything she wants (except a working pair of wings). Yet as she looks down over Zephyr Heights and to the lowlands of Equestria below, she cannot help but feel dissatisfied. What is it that she is missing? She who has everything money can buy and a family that does not want for success?
Cadance has seen her type before.
---
Part 3 of Equestrian Scions, which began with Your Faithful Disciple; this story was preceded by The Dreamer and Me, and is followed by Hope and the Horizon.
Covert art by Cloudberry_mess, used without explicit permission; if use of the image offends, I will gladly remove it.
Chapters (1)