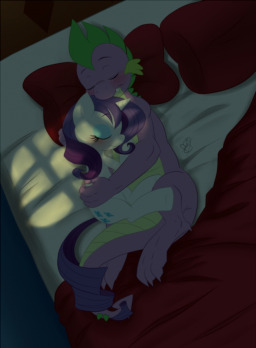 Source
Spike and Rarity are married of 2 years now, but one day Ember and Smolder said that Spike is hoarding.
Rarity distress wanna know what he's hoarding and with a help of Twilight, Rarity is going to Spike mind just to find out that is the best hoarding she ever saw.
This is part for the Sparity contest made by Pia-chan
Also she made the cover.
Chapters (1)