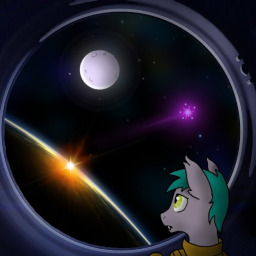 Arc Weld has a bright space career ahead of him, but an unforeseen change looms on the horizon as the result of a little indiscretion on his part.
Luckily for him, he might just stumble across somepony who knows a thing or two about change.
---
A submission for the My Little Pony Renaissance Contest.
Chapters (1)