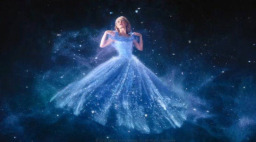 This story is a sequel to Scootaloo's Shenanigans
---
Rarity has just returned from a long trip with a gigantic backlog of orders to clear. Unfortunately, upon arriving home, she discovers the Crusaders have caused chaos in her home.
Already stressed, this proves to be the last straw, and her magic misfires with unexpected consequences for the entire city.
Co-write with a wonderful author, The Blue EM2.
Artwork for this story has been kindly provided to us by Fude-Chan-Art.
Chapters (27)