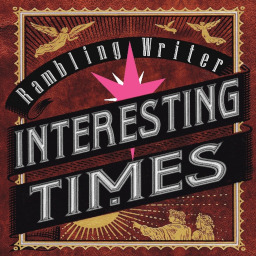 Inky Quill has a doctorate in history and an idea. The Summer Sun Celebration turns 1000 soon, and it's the perfect time to write a book. What better way to commemorate such a nice, round number than by comparing Equestria in the first days of the Celebration to Equestria now? It'll get ponies involved in history, be a nice tie-in, maybe teach them about the long-lost Princess Luna. (Ponies, Quill knows, have disappointingly short memories.) Besides, Celestia's ruled for a millennium. It's not like anything's going to change anytime soon.
In other news, Twilight is about to move to Ponyville.
---
Cover art is edited from Marshall Chipped's May You Live in Interesting Times. Not originally conceived for the My Little Pony Renaissance Contest, but since it inspired me to finish it, I'm entering it anyway.
Chapters (1)