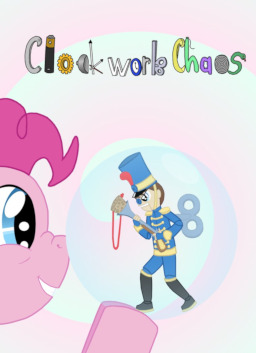 Source
Discord is at it again, only this time he's brought an small army to the fold. The only problem is that they betrayed him and left him in his stone prison to cause more chaos then Equestria or the main six can handle. Now, to keep his home land from being destroyed, with what little power he has left he has summoned a warrior to fight for Chaotic Good, while granting onto him an unbreakable shield and a powerful weapon to fight. There's just one problem. His so called warrior is only 12 inches tall!
*Credit for the cover gos to http://kingdom-dragonheart.deviantart.com/ thanks you two!
In need of a beta reader, and an editor.
Chapters (6)