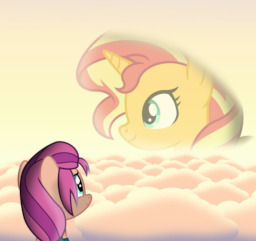 Source
Deciding to pay her old friend, Princess Twilight, a visit, Sunset Shimmer returns to find Equestria no longer the "friendly" kingdom she remembered.
Looking for answers, she joins a rag tag team of young ponies, who hope to make Equestria the kingdom it once was.
---
Contains spoilers from MLP: A New Generation.
Cover art by EmeraldBlast63.
Chapters (14)