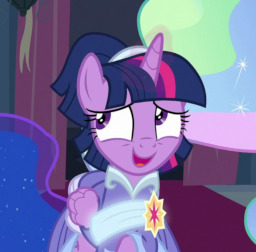 Since she became an alicorn princess, Princess Twilight Sparkle has done her best in her role. However, while she had grown into a remarkable princess and even gained her own student in Starlight Glimmer, Twilight wasn't a true princess.
At least, she wasn't according to Princess Celestia. It was time for Twilight to take her place as one of Equestria's true princesses.
However, Twilight would not like what it would require her to do. She wasn't going to be the only one to not like it.
EDIT: featured through 07/20/21-07/23/21!!
#1 on the featured list on 07/20/21 & #1 with mature mode turned off on 07/21/21 & 07/22/21!!
Chapters (1)