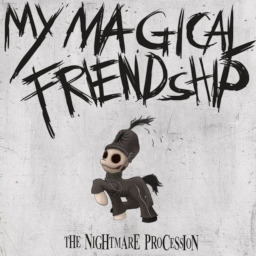 Source
He had always wanted to make a difference. But he couldn't just break through the griffons. They were always stubborn, and he simply couldn't do anything about it.
Diagnosed with a terminal disease, he is given an ultimatum, soon he's going to die. He soon sees his death coming to him through a premonition of his favorite memory, twisted into a nightmare.
Fretting over his life being wasted, he decides that he can still make a difference... right?
(Inspired and based off of My Chemical Romance's masterpiece of an album The Black Parade)
Chapters (7)