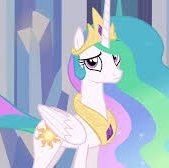 Part of the Valiverse Universe
There were times where she could've done something to help Twilight and her friends, but she didn't. Many times she stayed in her bedchambers or attend to her royal duties instead of helping her student when she could do something.
It fills Celestia with guilt, and Luna tries to comfort her sister.
Takes place during Magical Mystery Cure.
Chapters (1)